designed and made in croatia
Priority in creating HYPERsocks is the comfort and quality of the product, as well as ethical business and environmental sustainability. Under the premise "Think globally, act/support locally", HYPERsocks is Croatian brand that aims to spread to the global market but keep the production in Croatia.
Get your pair of HYPERsocks
---
Shipping only to Croatian addresses
Sorry in advance for all sock lovers out there living in other countries. At the moment we are able to ship socks only in Croatia, but we'll try to make it soon as possible to ship international.
unisex socks
Socks do not have a gender. This is really what fashion and design should be about, free from judgement and based on individual self-expression.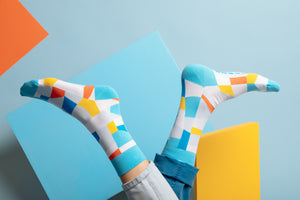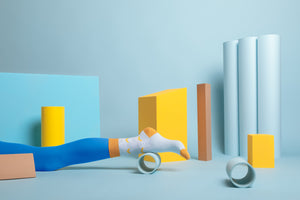 wear them with attitude
Socks, like an ordinary everyday outfit, can round out one's style and make the day so beautiful and colorful. It does not matter if the socks are hidden under a neatly ironed suit or are pulled up to the knees on bare feet - they must be worn with a big smile and a very positive attitude.